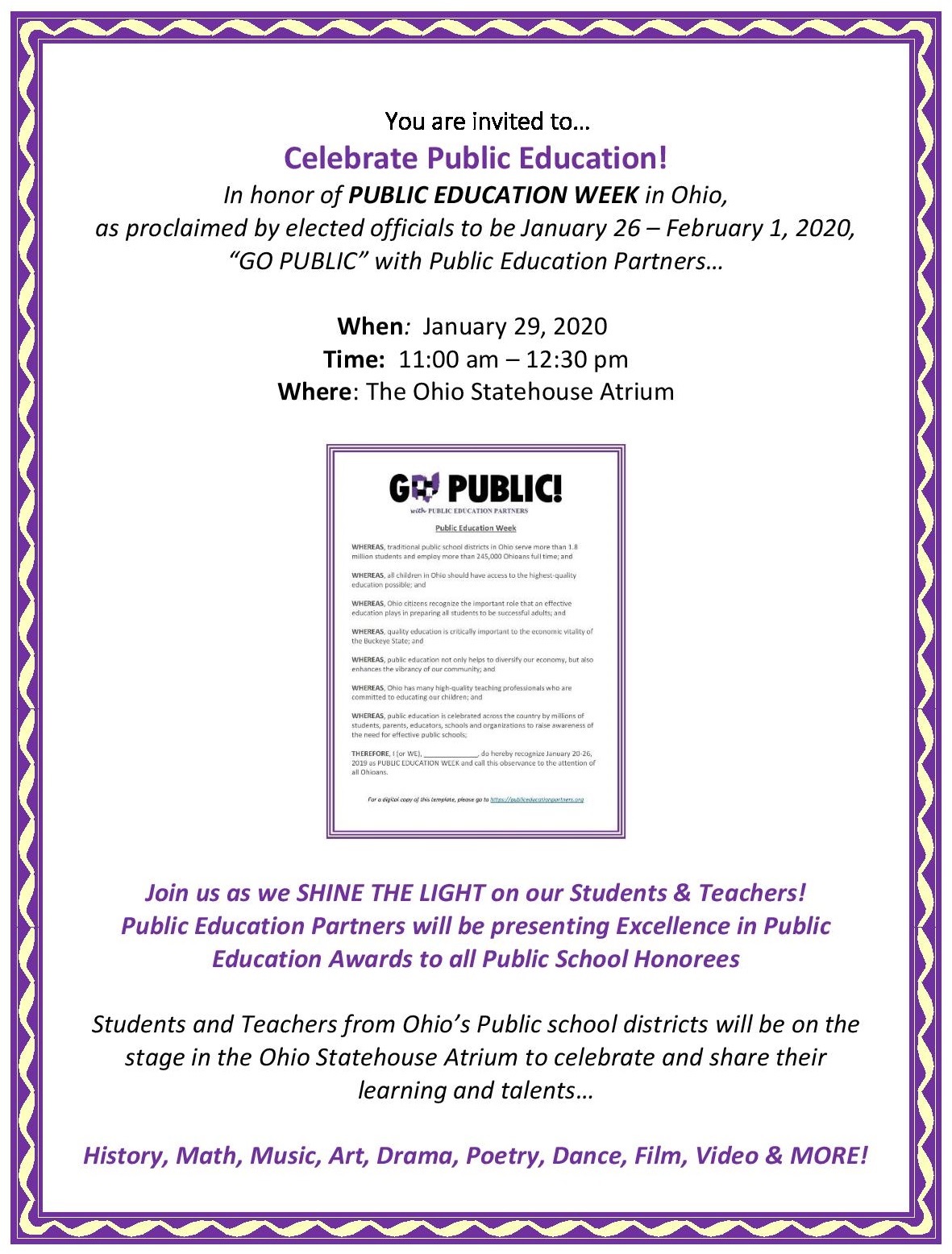 On Wednesday, January 29th, 2020, all are welcome to attend the 3rd annual "CELEBRATE PUBLIC EDUCATION" event in the Ohio Statehouse Atrium from 11:00 am – 12:30 pm!
It "takes a village" to create strong schools, and we know our PUBLIC SCHOOLS are our children's second homes. Elementary, middle school, high school teachers and students have been invited to present their talents and receive the PEP award as the audience celebrates teams of teachers and students and their dedication to teaching and learning in Ohio's Public Schools.
Please feel free to check out the highlights of last year's "Celebrate Public Education" Ceremony – it was incredible!
"Celebrate Public Education" 2020 promises to be wonderful experience with talented, hard-working students and teachers sharing their music, drama, literature, poetry and videos "LIVE!" from all around our state of Ohio!