The Network for Public Education's NPE/NPE Action Conference, Public Schools: Where Democracy Grows, was held in Washington, D.C. on October 28-29, 2023. This 10th anniversary conference was attended by over 400 passionate defenders of public education from around the country.
Phyllis Bush, founder of Northeast Indiana Friends of Public Education (NEIFPE) and a member of the NPE Board, had once written: "Seeing old friends and meeting new education activists is energizing and hopeful. In this brave new world of education privatization, it is easy to become dispirited and frustrated, and yet being together with like-minded folks is engaging, inspiring, and thoughtful and gives hope that together we can be the voice of reason and the change that we want."
AMEN.
After opening remarks from NPE Executive Director Carol Burris and a welcoming address by NPE President Diane Ravitch, Dr. Gloria Ladson-Billings, president of the National Academy of Education, eloquently presented the conference's opening keynote, entitled "Regaining a 'Public' for Public Education." What an appropriate topic in this year filled with so many attacks on our system of public schools.
A column published by Ohio's Jan Resseger revealed that many of the other speakers called the growing attack on public education, combined with rapid expansion of private school vouchers and privately operated charter schools, an existential threat to the primary institutions that anchor every small town, city neighborhood and suburb: the public schools that continue to educate the majority of our children.
Phyllis Bush would have been outraged to see that the injustices have grown exponentially, but she would be proud to know that we are still fighting to save public education for our teachers, our students, our communities, our democracy.
One of her favorite lines was from the 1976 classic movie, Network, where Peter Finch throws open his window, leans out of it, and yells, "I'm mad as hell and I'm not going to take it anymore." Perhaps the reasons why this line resonates so strongly with me is that I look at the world around me and see wrongs that need to be righted and injustices that need to be corrected. Yet some people who have assumed leadership roles in our society can only seem to come up with simplistic, Band-Aid answers.
Phyllis retired from teaching in 1999 after 32 years and soon realized that there were too many injustices in public education that needed her attention; thus began her writing op-eds. Her mission was to inform as many people as she could about what was happening to public education. Too often the focus is on the bottom line, measuring success by scores on achievement tests, by dollars spent and by media spin; our students become products rather than thinking, caring human beings.
A colon cancer diagnosis in 2017 might have slowed her down, but it did not stop her. It was at the 2018 NPE Conference in Indianapolis where Phyllis was speechless for the very first time as NPE announced the Phyllis Bush Memorial Award for Grassroots Organizing. Phyllis died in March 2019, but her legacy will continue to live on through the Phyllis Bush Award, an annual award that is given to a group that best exemplifies the ideals of Phyllis Bush.
Dan Greenberg, member of the NPE Action Board, presented this year's Phyllis Bush Award for Grassroots Organizing to Public Education Partners (PEP) of Ohio. Phyllis's wife, Donna, was unable to attend the conference, but her thoughtful narrative was included in Dan's remarks.
Dan said that the formation and growth of Northeast Indiana Friends of Public Education (NEIFPE) had a direct impact on him and on PEP.
He recalled that in 2013, Phyllis and the other members of NEIFPE hosted a conference and invited people from Indiana, Illinois, Michigan, and Ohio to attend to discuss issues and concerns in public education in their states. Dan and Maureen Reedy were among the attendees of that conference, and they returned to Ohio energized and inspired to form Friends of Public Education advocacy organizations around the state. Through this process, Phyllis was instrumental- Dan called her often, seeking advice, learning from what she and her friends had done in Northeast Indiana.
With the formation of several regional Friends of Public Education groups, they decided to form a statewide advocacy group called Public Education Partners.
Over the years, PEP has organized many community events, such as a statewide conference for public education advocates. Its members have lobbied at the Ohio Statehouse and have testified before the Ohio House and Senate. Board members host PEP rallies at the statehouse. PEP leaders have written countless letters to the editor on subjects like vouchers, charter schools, standardized testing. The organization educates and engages individuals on education issues, as it has grown its social media presence to over 30,000 followers.
The existence of Public Education Partners and the success PEP has experienced over the past eight years would not have been possible without Phyllis Bush.
Below is a quote from one of NEIFPE's earliest blog posts, which Phyllis wrote in 2013.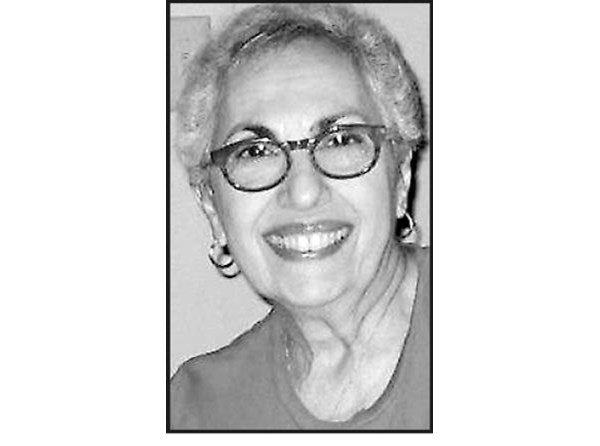 As I have grown older, I have become more aware of who I am. I will always be a teacher. Helping others discover their strengths and find their own voices is what I love doing. Standing up for, respecting, and defending the voiceless is the fire that has burned within me for as long as I can remember. Pushing back against injustice is what gives me a reason to get up each morning.
The Board of Public Education Partners is honored to have received the Phyllis Bush Award for Grassroots Organizing in 2023. PEP will continue working to fulfill Phyllis's legacy by standing up for, respecting, and defending the voiceless, while pushing back against the injustice directed towards public education.
~Donna Roof, Dan Greenberg, & Jeanne Melvin